Since joining the Omilos Hotels Papadakis portfolio in 2020, Malena Hotel has set new benchmarks in the hospitality sector through its agile approach to guest feedback and innovative operational strategies.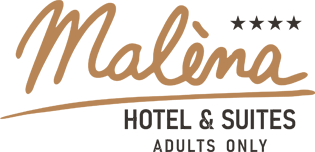 Located in the serene locale of Ammudara, this 4-star adults-only property combines luxury with functionality. This case study delves into the transformation of Malena Hotel, examining the strategic shifts that have fueled its remarkable progress.
Facility Overview
Total Rooms: 36
Rooms with Independent Pools: 7 (Newly built in 2023)
Rooms with Private Jacuzzis: 8
Operation: Open year-round
Target Audience: Adults Only
Key Achievements
RevPAR Increase
120% since 2021
ADR Increase
74% since 2021
Website Sales Surge
350% increase in one year due to new website and booking engine
Total Turnover
Doubled in 2022 compared to 2021 Tripled in 2023 compared to 2021
Strategic Approach
Guest Feedback
Central to Malena Hotel's success has been the proactive approach of incorporating guest feedback into ongoing renovations.
Technology and Online Presence
The hotel boasts a robust online presence, attracting guests via OTAs as well as direct reservations. The new website and implementation of a fresh booking engine resulted in a 350% increase in direct sales within just one year.
Niche Markets
The hotel specializes in group accommodations during winter months and has gained valuable experience in catering to schools, teams, and organizations.
Financial Metrics
RevPAR witnessed a 120% rise since 2021, a feat that underscores the efficacy of the hotel's operations and pricing strategies.
ADR escalated by 74% since 2021.
Total turnover reached impressive milestones, doubling in 2022 and tripling in 2023 compared to 2021 figures.
Future Plans
In a bid to further enhance the guest experience, plans for the upcoming year include the conversion of 7 existing rooms into private jacuzzi rooms.
Conclusion
Malena Hotel stands as a paragon of how guest-focused innovation and strategic operational changes can result in exponential growth. With its continued efforts to redefine the hospitality experience, the future looks promising for this jewel in the Omilos Hotels Papadakis portfolio.