Acquired by Omilos Hotels Papadakis in 2017, Gouves Bay Hotel has become a pinnacle of family-oriented luxury and business sustainability.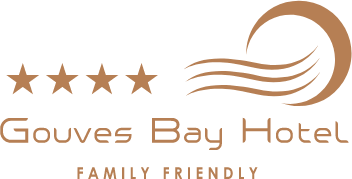 Situated in a prime location, this 4-star, all-inclusive hotel has consistently adapted to market trends and customer needs, resulting in impressive financial milestones. This case study explores the key strategies and successes of Gouves Bay Hotel.
Facility Overview
Total Rooms: 98
Operation: All-inclusive family hotel
Key Achievements
Turnover Increase 37% since 2019
ADR Increase 32% since 2019
RevPAR Increase 34% since 2019
Direct Sales Revenue Surge 336% increase since the previous year
Strategic Approach
Constant Renovations
In keeping with its commitment to excellence, the hotel undergoes frequent renovations, ensuring state-of-the-art facilities and the highest comfort for guests.
Contractual Relationships
A significant portion of the hotel's bookings come from European tour operators. Gouves Bay Hotel maintains commitment, secure, and allotment contracts with these operators, offering a stable and consistent flow of business.
Digital Transformation
Much like its sister property, Malena Hotel, Gouves Bay has a potent online presence. The recent overhaul of its website and booking engine has been particularly impactful, resulting in a 336% surge in direct sales revenue within a year.
Financial Metrics
Turnover has grown 37% since 2019, reflecting the hotel's strong market position.
Average Daily Rate (ADR) has increased by 32% since 2019.
Revenue Per Available Room (RevPAR) rose by 34% over the same period.
Conclusion
As a family-focused, all-inclusive resort, Gouves Bay Hotel has demonstrated the ability to adapt and thrive in a competitive market. Its success in fostering long-term contractual relationships and boosting online direct sales revenue speaks to the effectiveness of its business model. The property remains an essential part of the ever-growing Omilos Hotels Papadakis portfolio, showcasing what can be achieved through strategic planning and execution.